WFL program
Wheels for Life is a mobile clinic, launched in November 2015, to provide medical assistance to orphaned children as well as vulnerable populations across rural parts of China.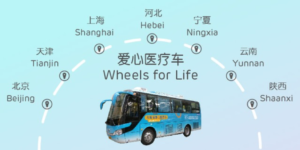 In 2015, with the support of donations from international and domestic institutions, the Foundation purchased a bus. Subsequently, United Family Healthcare doctors, nurses, and hospital administrators used their collective wisdom to design and transform the bus into the Wheels for Life mobile clinic we see today. The mobile clinic set off, bringing doctors to the homes of orphans and children with disabilities in the Beijing, Tianjin, and Hebei region, helping them to receive much needed medical aid in their local areas.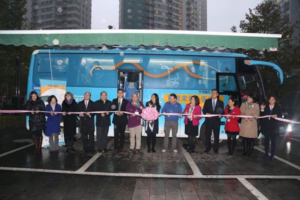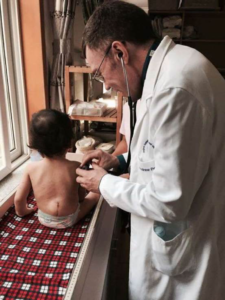 We are particularly grateful to the Family Medicine doctors and nurses, who have volunteered selflessly on every Wheels for Life trip.
Soon afterwards, we received more support in the shape of advanced ultrasonic machines for the mobile clinic, allowing us to provide breast ultrasounds for women helping to prevent potential malignant diseases while at the same time creating awareness of the importance of regular screenings and practices and helping people in distress.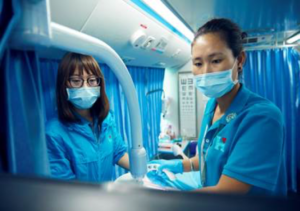 In 2017 we launched another cervical cancer screening program. This time we went beyond the Beijing, Tianjin, and Hebei region for the first time and made the long journey to the Ningxia Hui Autonomous Region and then in April 2018, we made another trip to Shaanxi Province. In July 2018, The Wheels for Life mobile clinic drove for four days and four nights – a one-way journey of more than 3000 kilometers – to Xundian County near Kunming City in Yunnan Province. Within six working days, working alongside local village doctors, 3858 cervical cancer screenings were carried out on local women in these mountainous rural areas. These screenings, plus vital cervical disease self-examination education, were carried out on a one-to-one basis.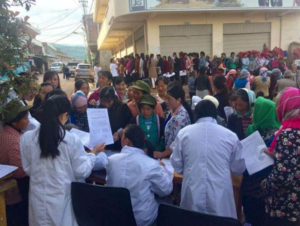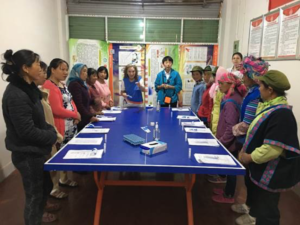 On August 1 2018, on the very last day of screening, the word had spread among the women in the mountainous areas, and everyone crossed the mountains to come to the county health center before dawn. They lined up in a long queue outside the mobile clinic, cherishing the opportunity to receive medical aid from the doctors sent to care for them – and also thankful for the opportunity to learn how to care for themselves. On this day alone, we screened a record 866 women for cervical cancer. See below for images from the day: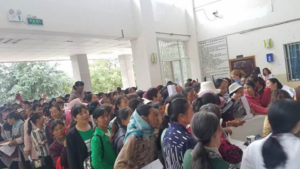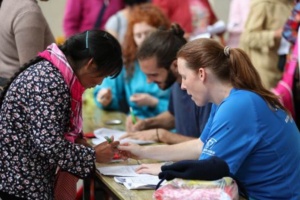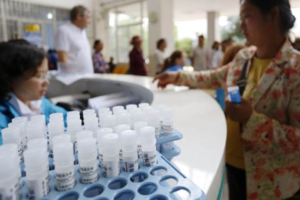 All of us with the Wheels for Life mobile clinic are With You All The Way.
Project Progress
A new model to promote the prevention and treatment of cervical cancer in Chinese women
Two cancers screening program – HPV、Breast cancer
2020
Jan.3rd  Personal Reflection on Participating in the Wheels for Life Mobile Clinic Voluntary Medical Aid Trip
2019
Jun.28th Wheels for Life Trip to Heng Ai Foster Home
May.31st Tech Empowers Medical Aid – United Foundation for China's Health
2018
Oct.26th  WFL Mobile Clinic | Tianyi Nursing Nome Visit
Oct.18th   Mental health rehabilitation home visit to Yongning
Aug.6th    Trip to Tang Dian Town – United Family Healthcare & Foundation
Aug.6th    Trip to Liu Shao Township – United Family Healthcare & Foundation
Jul.30th   Trip to Diansha Township-United Family Healthcare & Foundation
2017
May.10th Update on Wheels for Life