A world without Leprosy
The 65th annual "World Day for Prevention and Control of Leprosy" and the 31st "China's Leprosy Festival" was held on January 28 this year with the theme "creating a world without leprosy."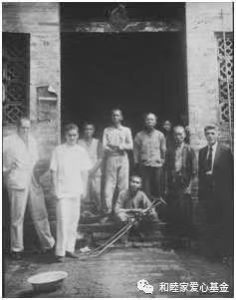 Relevant measures have been taken by governments and social organizations all over the country to publicize the prevention and treatment of leprosy and to combine "healthy poverty alleviation" with the prevention and elimination of leprosy. Many groups brought daily necessities, New Year's goods, living expense funding and medicines to visit local rehabilitated patients in the leprosy village to spread good feelings of warmth and caring.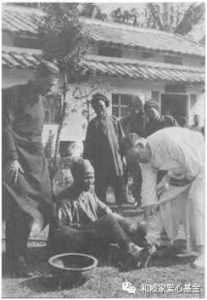 Early in June 2017, Anna Zhao, the Executive Director of the United Foundation for China's Health, traveled to the leprosy area in the rehabilitated part of Xinhui District, Jiangmen City, Guangdong Province to care for and visit with the local patients with leprosy and those who are rehabilitated. After returning to the foundation, the team set out to raise funding for rehabilitation equipment that would benefit leprosy patients, and they hoped for it to be delivered to the patients in due course to further help them with their recovery.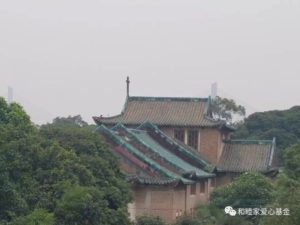 In these leprosy rehabilitation districts, there are always people who are passionate about providing public services to help people with their disease, taking care of their daily routines and ensuring their daily health. They are no longer infected. Since the Qing Dynasty, many international volunteers & missionaries have helped rescue leprosy patients in places like Jiangmen, Guangdong Province.
Currently, an international volunteer from Italy, Mr. Du, has worked selflessly for 18 years. During this period, he helped many leprosy patients. Under his leadership, the patients there not only defeated the disease, but also organized a rehabilitation production base to make necessary prosthetics and aids for local rehabilitation patients and leprosy patients cross China.
Because some people suffer from physical disability due to leprosy, they can only wear special shoes or use customized prostheses. In the rehabilitation
production base, volunteers such as Mr. Du coaches the manual production of artificial joint replacement and the necessary aids, or helps repair damaged prostheses so that people with leprosy can walk, work and become self-reliant, and return to as normal a life as possible. Much of the raw materials used to make these aids come from donations from all over the country, including the rehabilitation equipment raised by the United Foundation for China's Health.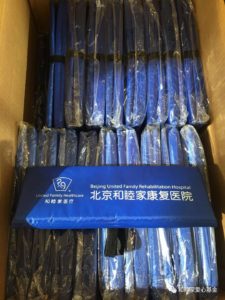 Leprosy is not terrible ending. It can actually be cured. Leprosy should not be discriminated against. Patients with leprosy cannot be abandoned. They need help and confidence to overcome their illness.
To create a world free from leprosy, we must create a more friendly society for people affected by leprosy. Finally, let us wish all those affected by leprosy a speedy recovery.
Author: United Foundation for China's Health volunteer    Cynthia Zhou