Trip to Tangdian Town – United Family Healthcare & Foundation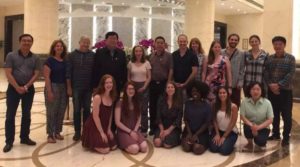 On Jul. 29th, 30th and Aug. 1st, the United Family Healthcare & Foundation team started their trip to Tang dian Town, which was the third stop of Yunnan Tour. Located in the northwest part of Xun dian County, Tang dian Town is 87 kilometers from Xun dian County and 121 kilometers from Kunming, with an average altitude of 2086 meters.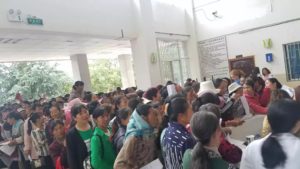 In order to provide examination for more rural women, the team departed from the station at 7o'clock each morning for the Township Health Center. Upon the experience from the previous two townships, everyone worked and cooperated more closely and smoothly, from public health education, screening, testing, to finding positive cases for further examination and treatment. Chinese and foreign experts carried outwork in an intense but orderly manner.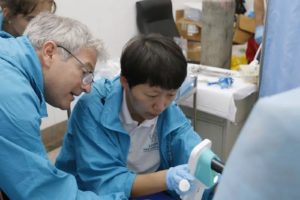 Dr. Andrew (US), and Dr. Wang Jue(Shanghai United Family Hospital)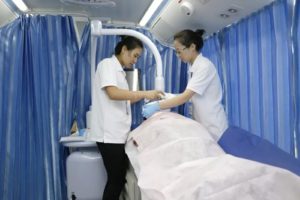 Nurses Lily and Gloria (United Family Healthcare)performing breast ultrasound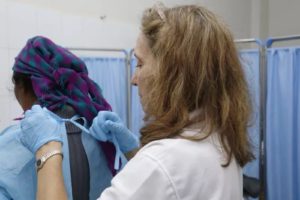 Madame Roberta Lipson, CEO and founder of the United Family Healthcare and Foundation, helping with preparations
On Jul 29th,30th and Aug 1st respectively, 703, 790 and 866 cases werescreened. Behind these numbers is the hard work of everyone in the team. As the local women have low level of education, the team faced many problems filling out the screening forms, our two drivers also lent a hand in due time. Three colleagues from the lab were buried in their work without taking a break. Suzhou Carelyfe provided reagents for this self-sampling, and the accompanying engineer actively cooperated with the lab colleagues for the whole process.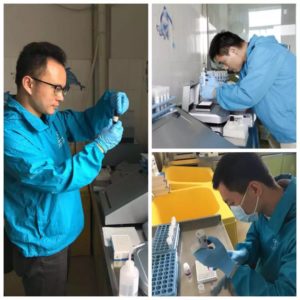 Engineer Zheng Shiyan (Suzhou Carelyfe), and UnitedFamily lab technicians Yan Wei and Lyu Bingtao
This public welfare activity of United Family Healthcare and Foundation was warmly welcomed and recognized by the local government. County Chief Ma, deputy County Chief Li and Director Zhao all came to the station to visit the Chinese and foreign staffs of the medical team, and highly praised the experts for their medical ethics and medical skills. Everyone present was greatly encouraged.
Madam Zhang Bing(Suzhou Carelyfe), Madame Anna Zhao(executive director of United Foundation), Dr. Gail (US), and staff Wang Jia
Thanks to the local Government and Commitees, the foreign and Chinese experts, staffs from SunYat-sen University Cancer Hospital, staffs from Suzhou Carelyfe and volunteers from DaDa.
The trip to Xundian County has successfully ended with:
1063 screening cases in Diansha Township
436 screening cases in Liushao Township
2359 screening cases in Tangdian Township
A total of 3858 cases of cervical cancer and breast cancer screening were completed in 8 days. All our work achieved good social and clinical results, and was well received by the local people.