Personal Reflection on Participating in the Wheels for Life Mobile Clinic Voluntary Medical Aid Trip
By 孔令雪 护师
On December 17th, it was my first time to participate in the WFL (Wheels for Life) voluntary medical aid trip of Beijing United Foundation for China's Health (Beijing UFCH), and also my first time to know that Beijing UFCH has such a cool and mobile clinic.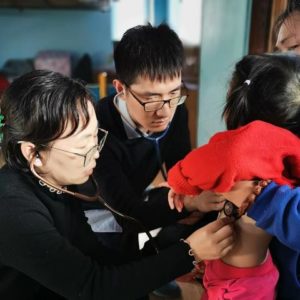 After the heavy snow yesterday, the sun is shining brightly today. I am very glad to have the opportunity to attend this voluntary medical aid trip. We came to the "Children's Hope" support agency to perform physical examinations for children. As soon as we entered, the caregivers greeted us warmly. We saw children playing in the yard, swarming to us for hug with smile on their lovely little faces.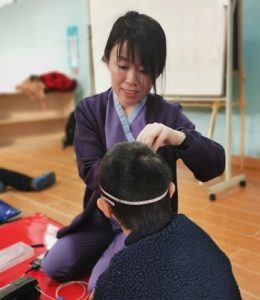 Members of the medical team of Beijing UFCH came to the rehabilitation room with the cases and related instruments for medical examination, and laid three large brightly colored mats on the floor. Doctors prepared the cases, and I got the related information on the children in the foster home from the caregivers. When everything was ready, doctors sat beside the children, started to perform the physical examination, and talked with rehabilitation therapists or caregivers about the children's daily physical conditions. As a nurse practitioner, I assisted doctors with the examination, and measured vital signs of children. Doctors would discuss children's conditions and treatment plans, and also provide related guidance.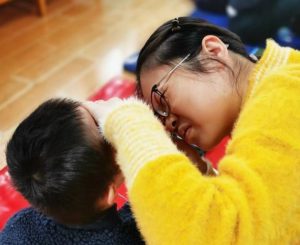 Suddenly, a familiar face appeared in front of me. It turned out that this kid had been to Beijing United Family Hospital for clinical treatment. After the lunch break, she ran out of the room holding me by the lap. At that time, I was stunned there for a few seconds, vaguely hearing her calling my name. She was so cute that I touched her little head, thinking that she might be reminding me that she remembered seeing me at the United Family Clinic. I squatted down to hug her, slowly repeated her name, and told her that I remembered her, and asked her to eat and sleep well every day.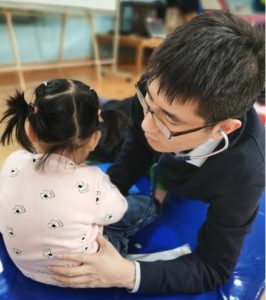 On my way back home, I have been thinking: I sincerely hope that our minor act of kindness can bring you hope and warmth, and our WFL can help you grow and thrive healthily.