A second chance at Life
We were thrilled to learn that two of our youngest patients, Xuan Xuan and An Kang, who came under the UFCH-United Family Charitable Fund's care last summer for life-threatening conditions,  are now completely healthy!
When admitted to Beijing United Family Hospital (BJU), both infants required surgeries to correct congenital medical conditions that had advanced to a potentially fatal stage. Xuan Xuan, who was admitted to BJU in mid-July, was born with a malformed rectum, a serious condition requiring immediate treatment. However, his family was unable to afford the 50,000RMB required for surgery, so they could do nothing but watch as Xuan Xuan's condition deteriorated with each day. Xuan Xuan caught the attention of the family's neighbor, who notified one of our partner organizations in Shanghai. The organization promptly notified UFCH and he was rushed to Beijing United Family Hospital for emergency medical care. After a successful corrective surgery, Xuan Xuan spent 8 days in the hospital recovering before returning home to his relieved parents.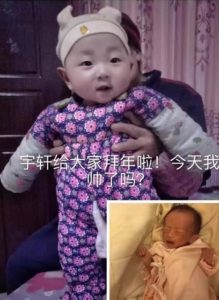 Similarly, 10-day-old An Kang was admitted to BJU in early August for a birth defect that had been left untreated because his parents were unable to afford surgery. An Kang, originally from Inner Mongolia, had a gastrointestinal perforation that became infected and he was in dire need of medical care. BJU doctors soon realised urgent treatment was needed to save his life, and after receiving surgery to close the hole and spending almost 3 weeks in the intensive-care unit (ICU), the newborn was transferred to BaYi Children's Hospital for further treatment. While An Kang fought for his life, his parents were fighting to make ends meet: the cost of living in Beijing was taking a toll on the family until UFCH's partner Little Dew Drop lent a hand and provided free accommodation for the family while An Kang was in the ICU. His condition eventually improved and was released from hospital after recovering.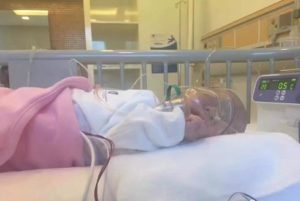 Almost half a year on, we could not be happier to learn that both patients are growing up as happy, healthy babies. We feel immense pride in being able to improve their quality of life, but we could not have done it without the support of our partner organizations and the kind individuals who lent a helping hand when we needed it most. Thank you all for giving these children a second chance at life.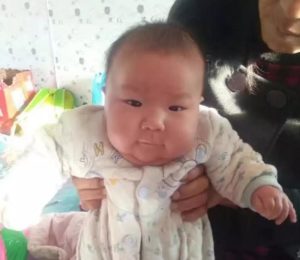 HEALING BRINGS HOPE
治愈承载希望